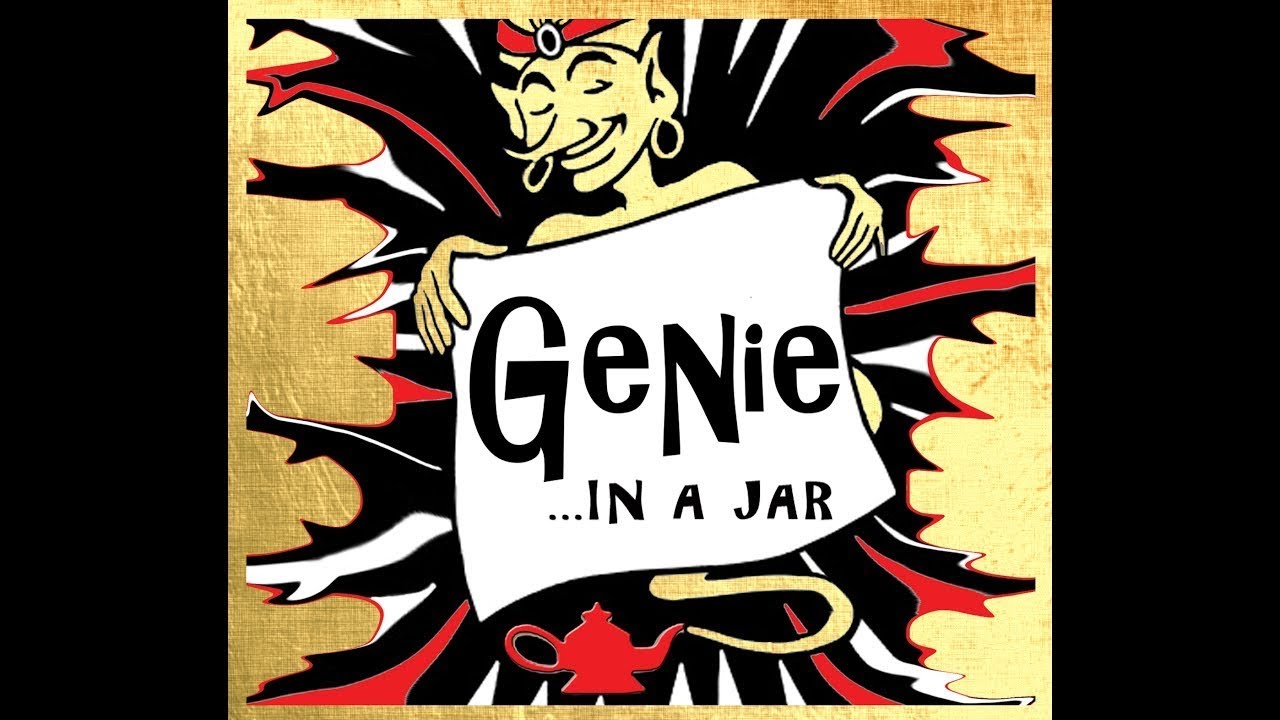 Video can't be displayed
This video is not available.
Watch this video to find out... what it is, how it works and how to use it!!
100% NATURAL INGREDIENTS!!
Best Exfoliating Body Wash for Dry Skin
Genie in a Jar cleans, exfoliates, moisturises and repairs. It provides soothing relief from all sorts of dry, itchy

skin conditions. Repair those cracked heels and

hard-working hands!! Relieve the symptoms of eczema, psoriasis and dermatitis... dry skin on any part of your body from

head to toe... it even treats acne!




It removes foot odour, stops athletes foot and rids

your hands of smells like onions, garlic and even

the smell of fish bait. The best body wash for dry skin.
Not a girly flowery product either so men enjoy using it as much as ladies!!
YOU CAN FEEL THE DIFFERENCE AFTER

JUST ONE APPLICATION!!
Product Range Includes...

Moisturising body scrub and a creamy light moisturiser.




What makes Genie in a Jar so desirable?

The products are hand made in New Zealand from only the highest quality essential oils and marine derivatives. Genie in a Jar products

contain no artificial additives. Genie in a jar uses only

pure and natural Pacific sea salt. The Pacific is one of the most pure

and cleanest seas in the world.

The six essential oils have been carefully blended to maximise health benefits and provide a skin perfume that delivers what has been described by users as the 'WOW' factor.

On top of all this, NO ANIMAL TESTING has taken place.




There are no petrochemicals, synthetic chemicals or preservatives,

​para bans, silicone, formaldehyde, petrochemical derivatives, animal ingredients, sulphates, PEG emulsifiers, phenoxyethanol, sulphates, colours or other non-botanical ingredients.
The BODY SCRUB exfoliates, cleanses, heals, and moisturises the skin. When a small amount is massaged into the skin the sea salts exfoliate the dead skin cells off. This opens the pores and allows the 6 essential oils to penetrate deep down into your skin, therefore maximising healing and moisturising benefits.

After the excess salt is washed from the skin you are left with super soft and smooth skin. You now have a waterproof protective barrier covering your skin along with a heavenly scent that will stay with you long after. This means... that now, every time you wash your hands, they will not dry out. This is what makes it so beneficial for hard-working hands such as farmers, gardeners, nurses, mechanics, hairdressers, mothers and tradesmen of any kind! The

best body scrub for dry skin

.

ANYONE WASHING THEIR HANDS ALL THE TIME.
The MOISTURISER is very light, non-greasy and deeply penetrating.

It allows your skin to breathe and grow. It is the perfect companion for

the body scrub. It is used on alternate days to the body scrub to

provide you with optimum skin health and anti-ageing properties.​

NOW!! it even repels insects and is cooling and soothing on sunburn, itchy bites and razor burn!




For more about the products and how to use them,

visit our..

"about the product" and "how to use them" pages.
WHAT DO OUR CUSTOMERS THINK?​
I purchased your products a few weeks ago after a recommendation from a client. I'm a hairdresser and get really bad contact dermatitis, nothing the doctor gave me worked and all the other creams were just feeding the rash. So when I tried your products (scrub and moisturiser) I was BLOWN away! This is my hand before and after using your products for about 5ish weeks. I was in so much pain before and not even able to bend my hand without it cracking and bleeding. Thank you so much for your products, they're honestly life-changing! I recommended you to everyone and can't rave about you enough!
WHAT DO OUR CUSTOMERS THINK?
​
My 14 year old son was suffering from dreadful acne. He uses the scrub every 2nd night on his face and although his face is not completely rid of acne it has made an outstanding difference.
WHAT DO OUR CUSTOMERS THINK?​
I just wanted to thank you for your amazing products.
The first time I used it on my face the horrible itchy dry skin around my nose disappeared.
I am trying it on my hubby's back. He suffers from a skin problem where the skin on his body doesn't shed proper lt.
He has had 2 treatments and I think I can see an improvement on the pimples/boils. I will certainly be repurchasing these products.
your products and just wanted to send a quick email to say thank you, your products are amazing!
I have had problems with dermatitis-like symptoms on my hands and feet for most of my life, I would get a severe rash mostly due to heat or sometimes just whenever it decided to pop up. It would sometimes be to the extent that it would be so bad on my feet that I wouldn't be able to walk and write because my hands would be so swollen and dry.
I have been to specialists and so many doctors who have all prescribed many different creams and gels that would never work continuously, my parents have spent so much money over the years trying to find something that works for me.
I used your products twice in one week and my feet cleared up so quickly and didn't leave them dry and thin skinned like the other creams I had been prescribed. Sorry to waffle on but I just wanted to sincerely say thank you so much, your products are really a life changer for me and I will recommend them where ever can!​